Gynecology Department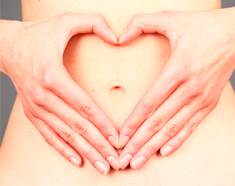 The main direction of the Gynecology Department – endoscopic organ-preserving operations, they give large advantages to the patients, compared to the ordinary methods is low frequency of complications, short hospitalization period, short rehabilitation period, cosmetic effect (absence of skin scars).
Endoscopic excision of cysts and myomas in women allows to considerably improve their life quality. Such diagnosis as hysteromyoma in young women planning the pregnancy is not a doom sentence. Due to modern endoscopic surgeries it is possible to completely recover the reproductive performance. 
The Gynecology Department offers the following types of medical services:
Endoscopic operations at prolapse and descent of uterus;
Endoscopic treatment of endometriosis;
Endoscopic excision of ovarian cyst;
Endoscopic treatment of polycystic ovarian syndrome;
Endoscopic treatment of adhesive process in the small pelvis;
Endoscopic treatment of tubal and uterine fertility;
Endoscopic treatment of all hysteromyoma forms;
Endoscopic treatment of urinary incontinence;
Female genital organs plastic surgery.
Admission to the gynecology department is possible through the hospitalization portal and on a paid basis.
Cost of some gynecological surgeries (excluding anesthesia and hospital stay):
Promontofixation of uterus using mesh prosthesis (at prolapse and descent of uterus) – 67200 Tenge.
Laparoscopic uterine amputation – 59300 Tenge.
Laparoscopic excision of ovarian cyst – 48900 Tenge.
Head of the Department is the highest category gynecologist Akhmetzhanov Ardak Khaleluly
Chief resident — Issenova Asel Bolatovna
Gynecologist – Popkov Nikolay Anatoliyevich
Gynecologist – Seksembayeva Assem Islamkhanovna
Consultations by phone 8(7172) 57 74 30
Attendance of the Head of Department
On Monday – 09:00 a.m. – 05:00 p.m.,
on other days – 04:00 p.m. – 05:00 p.m..
Reception of the chief resident of the Department
03:00 p.m. – 05:00 p.m.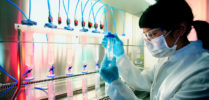 Date: 8.11.2016
Time: 19:48
Sorry, this entry is only available in Russian.
READ MORE ›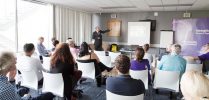 Date: 15.09.2016
Time: 19:47
Sorry, this entry is only available in Russian.
READ MORE ›