Cardiac Surgery Department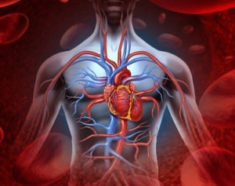 The Cardiac Surgery Department of the «National Scientific Medical Center» JSC performs up to 800 surgeries on heart and great vessels per year. Today with the use introduced foreign experience, our clinic disposes the greatest experience in plastic surgeries on mitral and aortic valves that allow to save natural anatomic structures of the heart, without replacement of valves by artificial substitutes. It is more difficult delicate cardiac surgery, but all world community develops exactly in this direction.
The Cardiac surgery department annually performs about 800 operations on heart and great vessels. Specialists of the center also mastered the technique of plastic surgical interventions on cardiac valves. Such operations allow to save natural anatomic structures of the heart without artificial substitutes.
Amount of the performed high category surgeries of is growing annually, among them:
Aorta prosthesis (Bentall-De Bono procedure, Borst procedure, aortic valve replacement)
single-step correction of the heart valves and vessels (CABG, mitral valve plasty and vascular surgeries. Repeated surgeries (prosthesis)
combined operations (correction of heart defects + operative correction of oncological diseases)
reconstructive-reparative surgeries of cardiac valves (David surgery, different modifications mitral valve plasty)
surgical interventions on a heart with low myocardial contractility.
Within the framework of the statutory free medical assistance all surgeries are conducted free of charge.
Other direction of cardiac surgery, putting the department on the first positions in Kazakhstan, is aorta surgery. The methods of circulatory arrest and perfusion of the brain are widely used at thoracic-abdominal aneurysms of aorta, reconstructions of aorta arc, that considerably improved the results of this difficult pathology surgical treatment.
Why should you choose our clinic?
Our clinic possesses a whole range of advantages, that distinguish it not only among capital clinics but also among many Kazakhstan medical institutions:
Hi-tech equipment
We always pay special attention to advanced developments in such directions, as cardiology and cardiac surgery. Every used facility is a reliable, high precision device, not only capable to effectively fight with the disease but also making the treatment process maximally comfort for the patient. This feature is extremely important for elderly people that by virtue of the age not always are able to pass the row of procedures on the out-of-date medical equipment. Our center makes all possible in order that every patient regardless of age and sex could get really quality medical service.
Qualification of the staff
The «National Scientific Medical Center» JSC sets strict requirements for every employee. Only highly qualified medical staff capable to effectively fight for the health of a patient in the most difficult, sometimes critical situation work in the center.