Rehabilitation Therapy Department
The aim of the department is maximal reduction of recovery period, early return to labour due to adequate and fully realized rehabilitation treatment with the use of classic and innovative methods of physiotherapeutic influence, therapeutic massage, exercise therapy and acupuncture. Physical factors combinations are selected individually for each patient in order to strengthen the therapeutic effect.
Rehabilitation period of patients are substantially reduced at complex medicamentous therapy with the rehabilitation treatment methods. Physiotherapeutic rehabilitation procedures are painless and do not cause any side and harmful effects on organs and tissues.
Physiotherapy wards provide a wide range of physiotherapeutic services:
medical electrophoresis, d'arsonvalization, magnetic fields therapy, ultra high-frequency therapy, centimeter wave therapy and extremely high-frequency therapy, ultraphonophoresis of medicinal substances, different types of phototherapy, ultraviolet irradiation, tubus quartz, sunlamp, biotron, transcranial electrostimulation and electrical sleep, alkaline and medical inhalations, laser acupuncture and quantal therapy.
Fango paraffin therapy (the curative effect of fango paraffin increases due to its composition, which includes not only oil distillation products consisting of chemically low active hydrocarbons, mineral oils and resins, but also extracts of medicinal herbs.
Underwater backbone elongation, underwater massage treatment.
All types of massage therapy.
Individual exercise therapy.
The department is staffed with qualified medical personnel, constantly upgrading their professional level.
Head of the Department: Excellent worker of the Ministry of Healthcare of the Republic of Kazakhstan – Safarova Roza Temirovna.
Physiatrists:
Yeszhanova Kulash Kenesbekovna,
Sadykova Gulnara Amirovna,
Urazalina Akmaral Kozhageldiyevna,
Contact phone numbers: 8 7172 49-73-56; 8 7172 57-74-43; 8 7172 57-78-09; 8 7172 57-74-37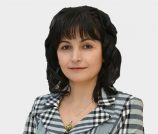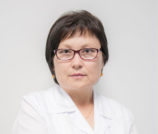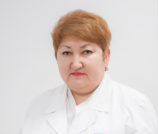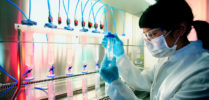 Date: 8.11.2016
Time: 19:48
Sorry, this entry is only available in Russian.
READ MORE ›