Сardiac Surgery Reanimation and Anaesthesiology Department
42 specialists work in the department, among them physicians – 10, middle medical staff – 24, junior medical staff – 8.
The Anaesthesiology Department conducts all types of anesthetic support:
endotracheal anesthesia, with the use of the newest inhalation anesthetics, total intravenous anesthesia;
intravenous anesthesia;
all kinds of conduction and regional anesthesia;
performance of anesthetic support within artificial circulation conditions.
The operating room uses modern anaesthesia-respiratory equipment of "Draeger" company, "Primus" model, modern models of multichannel monitoring of "Nihon Kohden" company, which monitor invasive and non-invasive arterial pressure, pulseoxymetry, capnography, thermometry, three standard ECG derivations, intra-aortic balloon counterpulsation, autohemotransfusion therapy with the help of "Cell Saver" device, modern dosing systems of perfusors and infusates of "Braun".firm.
There are patients after heart surgery – coronary artery bypass graft (on pump, off pump), correction of congenital and acquired heart defects, as well as after surgery on main vessels, which include operations on all aorta parts, carotids arteries. There are also patients on ECMO with severe cardiovascular, respiratory failure.
The reanimation is equipped with modern functional beds «Hill – Rom», fitted with modern breathing equipment of DRAEGER firm, «SAVINA» model. A continuous control of basic vital parameters is carried out in the department. With the help of the central modern monitoring station of "Nihon Kohden" company, there is a full range of dispensing equipment of "Braun" firm. The department has conditions for modern methods of detoxification, fibrobronchoscopy.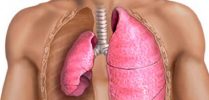 Date: 5.09.2017
Time: 07:52
Sorry, this entry is only available in Russian.
READ MORE ›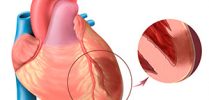 Date: 4.09.2017
Time: 08:53
Sorry, this entry is only available in Russian.
READ MORE ›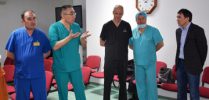 Date: 19.04.2017
Time: 06:19
Sorry, this entry is only available in Russian.
READ MORE ›
Есмурзина (Исмаилова) Гульдана
Отделение кардиохирургической реанимации и анестезиологии