Cardiology
Cardiologist is a doctor that involves in diagnostics and treatment of heart and coronary vessels diseases. In our Center you have an opportunity to use the help of the best cardiologists of Astana city.
Life in a modern megalopolis is a constant source of stress. Computer work, bad ecology, smoking and alcohol abuse lead to problems with heart and vessels. And if before it was considered that only elderly people suffer from heart diseases, now young people appeal to cardiologists more often. According to data of WHO more than 17 million people die from cardiovascular system diseases every year in the world.
With what symptoms one should appeal to the cardiologist?
Labored breathing;
Retrosternal pain, heart pain after physical activities;
Excessive sweating;
Weakness;
Fainting fits and dizziness;
Lower limbs swelling;
Heart beats;
Sudden pressure falls of arterial blood pressure;
You should also visit a doctor, if:
You had a hypertensive crisis;
You have rheumatism, hypertensive disease or diabetes mellitus;
You plan childbearing.
Heart disease develop slowly, it is important to identify the beginning of disease in time, in order to manage to undertake necessary measures. You can make an appointment with a cardiologist in our Center and experienced doctors will provide timely medical care.
What services for prophylaxis and treatment of cardiac diseases are provided in the Center:
The Center uses up-to-date methods of cardiovascular diseases diagnostics and treatment. You can make use of the following services:
Consultation of cardiologist— will help to reduce the risk of cardiovascular system diseases development and get recommendations on medication treatment and correct lifestyle.
Diagnostics of cardiovascular diseases with the use of the latest generation equipment makes allows to detect the disease at early stages.
Preventive activities directed to prevention of cardiovascular system diseases will help to avoid the disease recurrence.
How does the visit to a cardiologist pass?
During your visit to a cardiologist, the physician will have a conversation with you, listen to complaints, find out when the first symptoms of the disease began to disturb you. The doctor will answer to all questions that interest you, will measure the blood pressure and conduct physical examination.
If necessary, the cardiologist will assign additional investigations and give recommendations on the correct lifestyle and diet.
The doctor will make a final diagnosis upon results of investigations. He will choose an individual treatment program for you.
Correctly chosen therapy considerably facilitates the state of patients and improves the life quality.
What diseases does the cardiologist treat?
Increase and decrease of arterial blood pressure.
Cardiac arrhythmia.
Hypertensive disease.
IHD (ischemic heart disease).
Cardiosclerosis.
Atherosclerosis.
Cardialgia.
Neurocirculatory dystonia (angioneurosis).
Cardiac anomalies.
Cardiac and vascular insufficiency.
Cardiac angina.
Vascular crisis.
Endocarditis.
Circulatory insufficiency.
Myocardial infarction.
The most widespread diseases treated by cardiologist are arterial hypertension, ischemic heart disease, myocardial infarction.
More than 50% of elderly and old people suffer from signs of arterial hypertension. Increase of pressure is very dangerous, it adversely affects on the body function.
Ischemic heart disease (IHD). The reason is imbalance between oxygen, that is delivered by blood, and the need for cardiac muscle in it. Reasons of ischemia can be different. Frequently enough it occurs because of the coronary arteries atherosclerosis development. Excessive quantity of cholesterol in the blood channels can deposit on vascular walls in the form of atherosclerotic plaques, causing lumina occlusions. For this very reason at the age of 35−40 and older it is necessary to undergo investigations allowing to define the cholesterol level in blood at least twice a year.
If left undefined and untreated, IHD will lead to myocardial infarction. In that case cardiac muscle area necrosis occurs. Connective-tissue cicatrix appears at that place. This part of cardiac muscle does not contract, hence it does not take part in the cardiac functions. It reduces the efficiency of cardiac function. Acute myocardial infarction becomes the reason of death among elderly and young people. Sudden hearts pains, that irradiate to the left arm and shoulder appear.
Such symptoms should not be ignored, if any symptoms occur it is necessary to make an appointment with cardiologist as soon as possible.
What treatment methods are used?
Up-to-date methods of cardiovascular system diseases treatment are used in the Center. The treatment program is chosen individually and depends on the age of patient, severity of disease and presence of different risk factors.
If operative intervention is needed, the cardiologist will assign you to visit a cardiac surgeon.
Up-to-date research methods and timely prescribed medical therapy will allow you to avoid severe complications of the cardiovascular system diseases — myocardial infarction, stroke, thrombembolia.
Appointment to the cardiologist
Make an appointment with the cardiologist by completing the online form on the website or by calling number: +7 7172 57 78 23.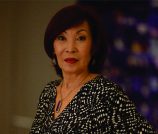 Абсеитова Сауле Раимбековна
Главный кардиолог Казахстана, д.м.н., врач высшей категории, профессор
READ MORE
SEND EMAIL